About Covered California Scroll Down
Gary Tuttle
Certified Insurance Agent for Coveredca.
Lic#2000003758
Agent #0H19662
Licensed Pharmacy Tech
Tax Preparer for Liberty Tax
    Welcome to Health-Care-Reform-Act.com.  I am a Certified Insurance Agent with Coveredca. I am here to help individuals and families, also employers and employees  to enroll in Coveredca.  I am here  to help you enroll and answer all questions you might have.  You can contact me at any time.  Tele # 909-480-6398 or e-mail me at garytgarykingtut@aol.com.
     How to enroll in Coveredca.
Open Enrollment starts Nov1/15 and ends 1/31/16.  Call me for Enrollment help.   You can enroll over the phone, it takes apx. 45mins. or I make house calls. Make sure you get the gov subisidies and tax credits you are entitled to. Lower premiums and more benefits.  If you havnt reviewed your Health Ins policy in the last 2 yrs you are paying to much.  Also you can enroll thru Shop year round if you are an employer or an employee.  Find out how, get a quote e-mailed to you within 24hrs.
When you call there are few things you will need to sign up.
You will need your SS#s
Employer and Income info
Federal tax info
A copy of Other health insurance if you have some.
Below are links to Insurance Companies that are in Coveredca. These links direct you to the listed cos. You can click on the Co you like to get quotes or to enroll online. They are mainly used for persons who dont qualify for Coveredca because they make to much $.  If you want tax credits and subsidies to lower your health insurance costs then you will have to call me.
For those who make more than the ACA guidelines you can use the links below.
     Healthnet       Kaiser Permanete     Anthem Blue Cross
     Healthnet     Direct Apply           Anthem Blue Cross
A Note About Shop.
  Shop will not be online until next fall.  That means all quotes and applications will be paper apps.  If you need a quote or app. I will be glad to send you one or make an apt to stop by your location.  I will be your Insurance Agent thru out the enrollment process.  Please call me and I will come to your business to help in the enrollment process.  There are certain things you will need in order to fill in the application.



Shop for Business employer or employees you will need to have some things ready to sign up.  You can enroll year round if you
The Affordable Care Act offers federal tax credits to eligible small businesses that can make providing employees with health insurance more affordable.  In 2014 tax credits will only be available to groups buying health insurance through Covered Californias Shop.
Small businesses may qualify for federal tax credits if they-
     Have fewer than 25 full-time equivalent employees
     Pay employees an average annual salary of less than $50,000
     Contribue at least 50% of employee qualified premium costs
Employer Eligibility Guidelines
     Employ at least one but no more than 50 eligible employees for at least 50% of working days during the preceding calendar quarter of calendar year.
     Employ at least one W-2 employee.
     Have the majority of employees residing in California.
     Maintain a legitimate employer employee relationship excluding those who work
     only with self-employed 1099 contractors.
     Elect to offer coverage to all full time employees,at a minimum
     Be domiciled i the State of California.
Employer Contribution and Participation Requirements
     Elect to offer coverage to all full time employees,at a minimum
     Contribute at least half the price of the lowest cost employee only
       premium in their chosen level of coverage
     Not limit the Cobra/CAl-Cobra participants in a group
     Achieve an employee participation rate of at least 70% of eligible employees
     Reach 100% employee participation if the employer covers 100% of premium        or the employers group contains only one to three eligible employees
You will need a copy of your local business Licensed
A copy of your reconciled DE-9C
Additional Business info
Full name
SS# of Tax ID
DoB
Address
Tele#
Cobra-Cal-Cobra status
Dependent info
Before you Click On the logo make sure call me for assistance.
Click On Logo to go to Coveredca. and enroll.
  The first thing you need to do is make an account.  After you create an account log-in.  Go up to the right hand corner and click on get help. Next click on agents. My zip code is 93307 then English.  Pick my name and then click on designation.  Thank You.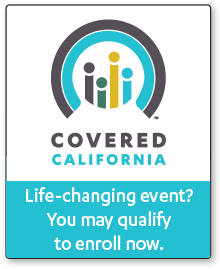 Business Owners or Individuals in need of more Insurance.  Do you have enough Life Ins?  Get group and individual quotes call me.
Dental-Group and Individual quotes
  Also in Obamas last state of the union address he mentioned myras.  Your employees need to start saving their $ now.  They need to plan for their childrens future, such as College and retirement.  I can help.  Here is an example of a simple investment that is easy to contribute to.
  I have a Security Builder plan, it is a life policy and an annunity rolled into one.  You can invest as much or as little as you like each month.  Call me for more info and interest rates,  they will guarantee 4% + additional % depending on the S&P 500.
I am also a Licensed Agent with Aflac.  Aflac offers Voluntary Benefits in addition to your Health Ins.  Do you offer Aflac to your employees. No cost no obligation.  Payroll deductable.  Call for more info
Thank you for stopping  by.  Click on to get your free Rx card.  Good at all pharmacies.  Never expires.  www.trihopegroup.net/TH000920.
 
 
h
     Need more Info?
     Do you have questions about the new laws-credits-taxs?  Get the answers you need.
     Visit  the Federal and State sites.  Get all your questions answered about the new laws-exchanges-taxs.  Individual and Business.
     Go to www.healthcare.gov
Mobile Local Marketing-
     Get Mobile Marketing for your business-
          -Seo- Get a better ranking on search engines
          -Make a mobile web-site
          -Make a mobile app
          -Tags
          -PPC
          -Add Word Campaigns
          -Advertise on Social Medias
          -E-mail adv
          -Landing Pages
          -Send Cards
     Set up 1 item or the whole package.  Call for quotes or more info